We had lots of fun during Memorial weekend. Here are a few pictures from the weekend!
A few of the pictures turned out blurry. This picture is kind of grainy! I'm not sure what happened! Oops!!!
When emma tells me she wants to swing it sounds like she is saying Louise! It's really funny! I had the hardest time figuring it out!
Em loves laying back when she swings! Sometimes she gets so far back it scares me. I'm surprised it doesn't scare her!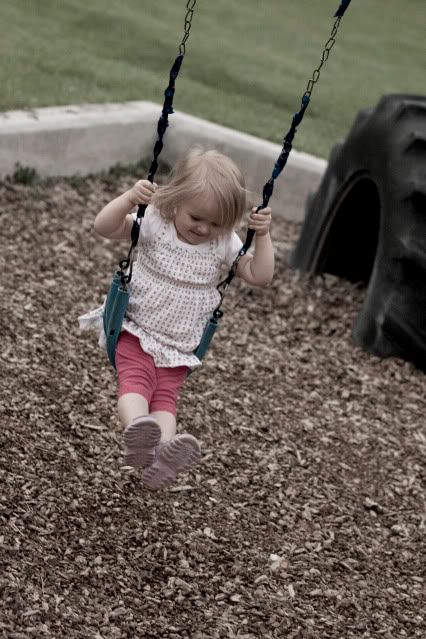 Blurry, but SO CUTE!
Don't ask me what I'm doing in this picture! A LITTLE BIT WEIRD!!!! I know! I only used it because emma is so cute in it!
CUTE HAT AND SUNGLASSES! She loves wearing these 2 items. CRAZY! She will keep them on for hours!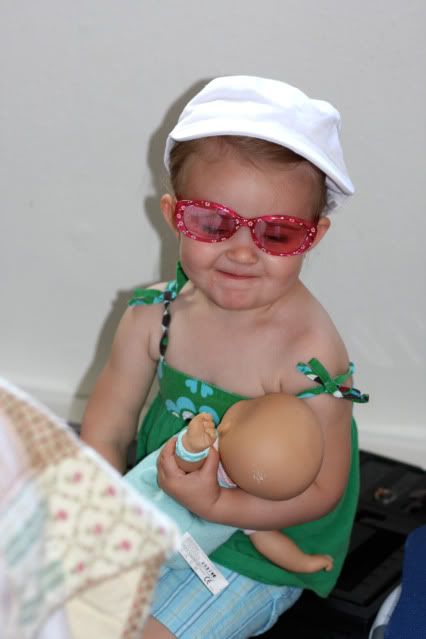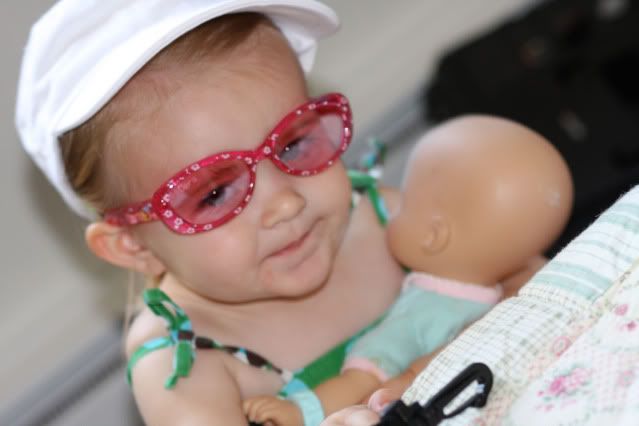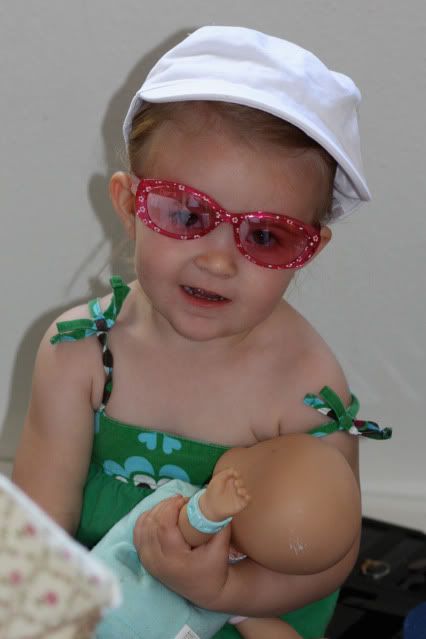 CLEAN FEET! SHE IS SUCH A BIG GIRL!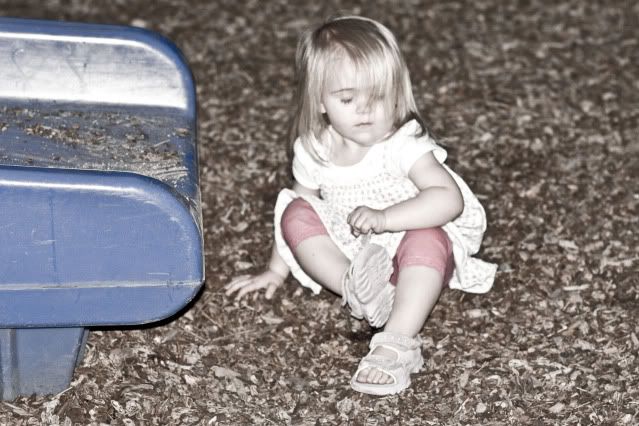 I LOVE MY EM!!!