about 2 weeks ago we took a trip to good ole' Fallon and we had a lot of fun! I forgot my camera at the Jardine's, which is why I didn't get lots of pictures of my family-sad day! Tractor Ride and 4-H pictures are with my family!
Horsey rides! Look at that cute scruffy hubby of mine!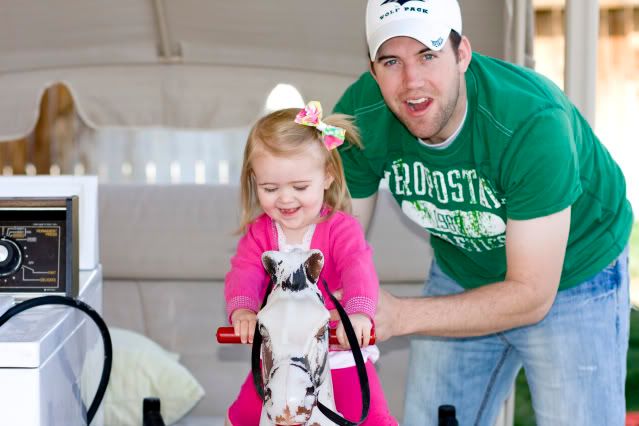 POT FUN!
Getting out of the POT FUN!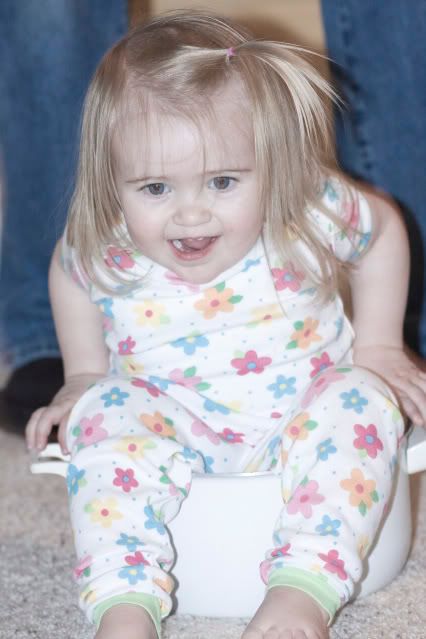 SILLY DADDY and GRANDPA! They couldn't help themselves, pot hats are just too tempting!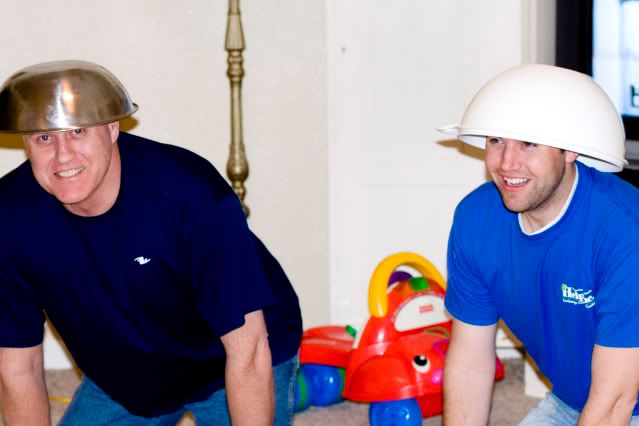 Petting the BUNNIES at the 4-H show-Grandpa Reid was so excited to take the kids to the 4-H show. Hopefully he will do all of their 4-H animals as well! HEHE I bet he would LOVE that! Jokin, but SERIOUS!
UNWANTED tractor ride! "MOMMA I REALLY CAN'T SEE!" I'm avoiding at all costs cutting EM's bangs, (POOR EM)!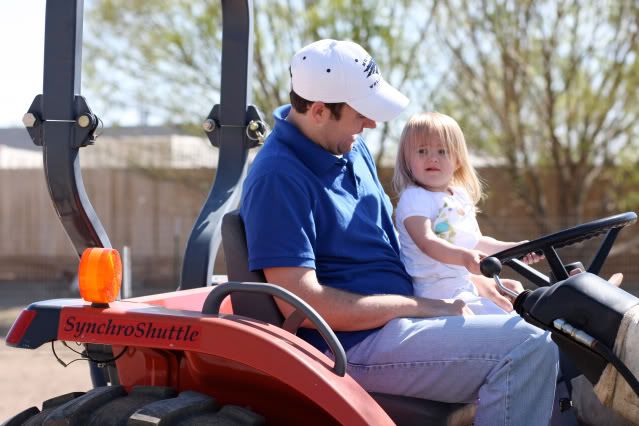 continued UNWANTED tractor ride!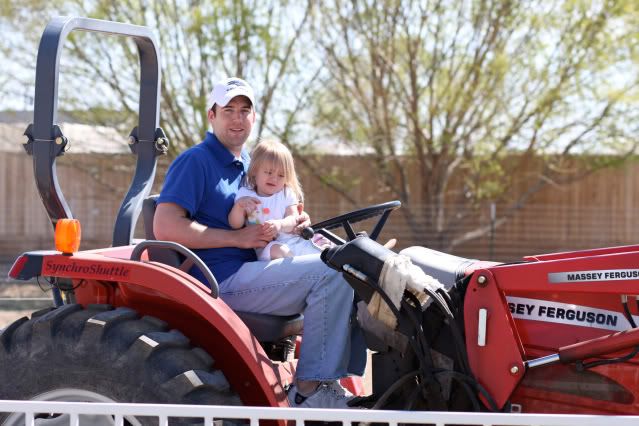 attempted pictures of the jardine grand babes! 5 high maintenance girls-how do you think it went?:) We did our best! Look at how cute little sophie is! Poor Isabelle-she wasn't feeling well!
LAST, but definitely not LEAST- EMMA's PICTURE ISSUES. As you can tell she was having a hard time focusing!
ITCHY BUM!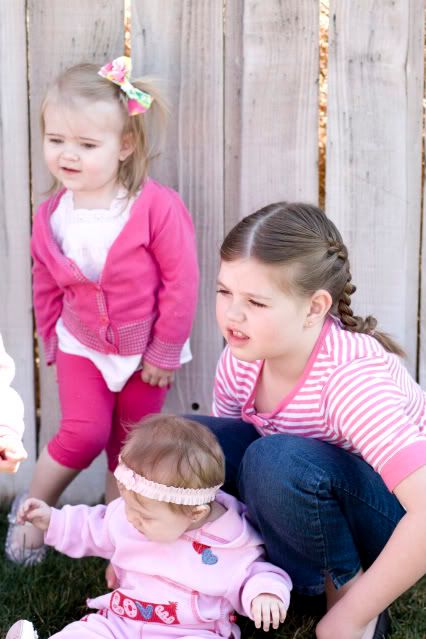 CURIOUS ABOUT COUSIN ISABELLE!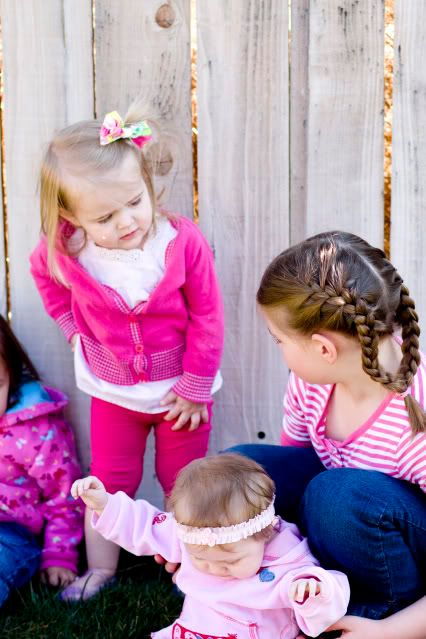 MUDDY HANDS-funny story, EM hates hates hates getting dirty! I never knew girls become girls at such a young age!