we love this guy in our home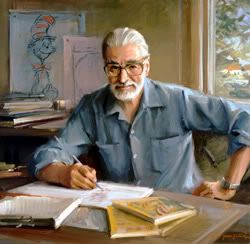 who is he, you might ask?
Well, It's Dr. Seuss! His books are about as genius as genius gets. He's a favorite around here and we read him daily. Emma thinks he's so silly and she loves the movie "Horton hears a who"!
here's a picture of em's attempt to read one of his books to Livee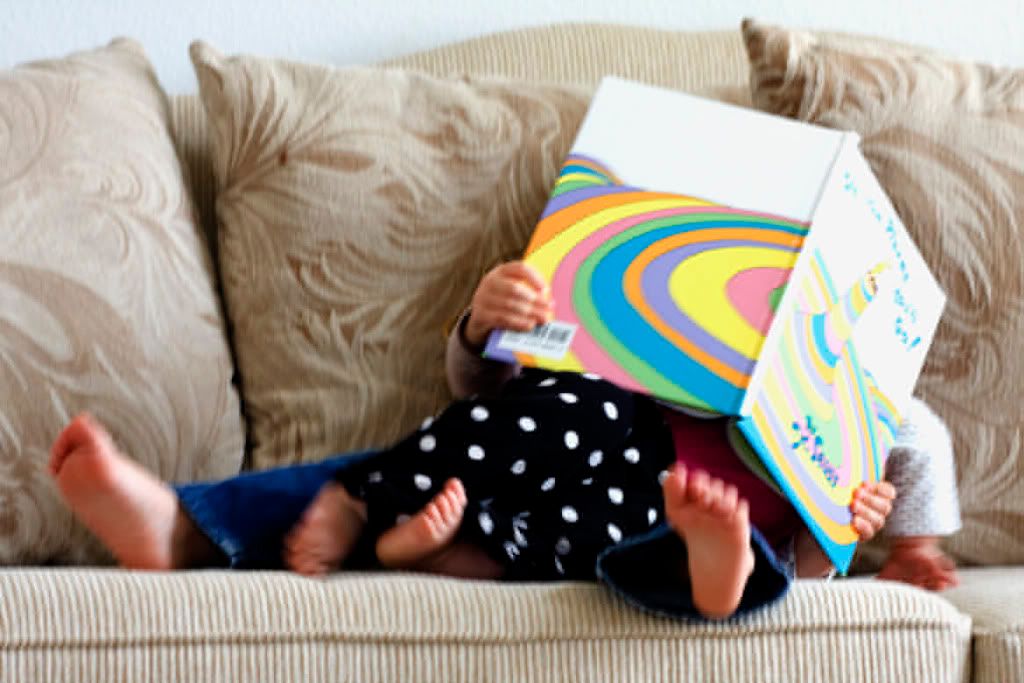 so we decided to google him and we found out he's really not a Doctor. random fact, eh!